John Frycek is an accomplished self-starter and dedicated professional in the field of close protection services and professional private investigations. John is a well-balanced, strong referenced and skilled professional in the art of full protection services and specialized surveillance. He promotes and believes in client confidentiality, integrity and loyalty. He believes that security training and counter-combative knowledge is strongly resourceful in the protection profession, however, he considers that personal and private assistance is paramount in the field as well.
Managing a client's life and safeguarding his client's reputation, lifestyle, personal and business standards is what he does best. John is also extremely intuitive and constructively judgmental about people, personal issues and business situations. His keen insight and impartial view about personal, private and business situations mirrors nothing but excellence. In fact, his cold reading and inductive mental abilities on people is astounding. John's diverse mannerisms around both adolescent children and the elderly are exemplary as well. His "old fashion" yet "new world" social skills are adaptable to any lifestyle that his client's are engaged in.

John's Promise:

My experience and professional efforts in law enforcement, professional security and private investigation expands over 27 years of service. I have abided by, implemented and enforced numerous laws and policies that have protected life and property along with serving and preserving the United States Constitution. I am, and remain, at your service.

Taking care of a client both physically and mentally is what I do best. John Frycek can be reached at this personal number:
1-(847) 544-1513 or email him at Jfrycek@yahoo.com
"Close enough to protect---without being introduced..."
Summary & Statement of Qualifications

Trained and supervised over 85 Illinois State Registered Security Officers and Agents.
Instructor & Certified Reserve Police Officers in defensive and police science tactics.
Supervised eleven (11) Illinois State Licensed Private Investigators in undercover private investigations in a nine (9) state radius.
Over twelve (12) years security and police department common duty, supervisory and patrol service.
Owned and managed a surveillance company that served over seven (7) major Workers' Compensation Insurance firms. Devised new surveillance tactics and employed fourteen (14) field surveillance operatives to investigate and uncover insurance fraud.
Trained over 205 State Registered Private Investigator trainees in the (20) hour basic training course under the guidelines of the Illinois Department of Professional Regulation.

Instructed numerous personal protection seminars and trained select persons in executive protection, close protection services & counter-terrorism.
Managed FAA Federal security on 9/11 in Des Plaines, IL for a three week period.

Rendered personal and close protective services to numerous high level executives and celebrities throughout America. Services included close protection, advance work planning, threat analysis, electronic counter-measures and physical security estate protection.

Currently the founder and Director of Total Security, Inc. in which sells and distributes design covert/overt physical security products to law enforcement entities, federal governments, professional private investigators and professional security agents around the world.

Certifications & Licenses:
1985 Tae Kwon Do, Marital Arts Self Defense, Second Degree Black Belt Certification Awarded


Tactical Arms & Weapons. Trained in over (6) Martial Arts Weapons & Small Arms


First Aid/CPR Rapid Response Certification


1991 Executive Protection Institute, Berryville, Virginia, Certified Personal Protection Specialist Accreditation. 80 hour program taught by some of the best Protection Specialists in the world and former U.S. Secret Service personnel.


1991 Illinois State Licensed Private Detective #115-001002


1992 Professional Protective Services, LTD, Counter-Intelligence (Certification Awarded) Specialist studies, Certified Counter-Intelligence Specialist in Undercover Operations.


1993 Chicago, IL Workplace Violence Seminar (Disgruntled & Violent Employees) (Certificate Awarded)


1995 Rockford, Illinois, Close Combat & Defensive Tactics Seminar (Executive Protection)


1995 Gun & Special Weapons Combat Defensive Training (10) Day Seminar. Phoenix, Arizona


1996 The Reid Method of Criminal Interviews & Interrogation. Certified in Interview & Interrogation (Certification Awarded)


1996 ASP Tactical Baton Certification (Instructor)


2000 MEB Monadnock Police Defensive Tactics, Instructor (Certification Awarded)


2000 MEB Monadnock PR-24 Defensive Tactics, Instructor (Certification Awarded)


2000 MEB Monadnock Straight Baton Defensive Tactics, (Certification Awarded)


2000 Police Aerosol Oleoresin Capsicum Instructor Course, (Certification Awarded)


2001 Controlled Force Police Defensive Training Studies, (Certification Awarded)


2002 Counter-Terrorism Studies and impact on private sector security


2003 Illinois Police Reserves (Part-Time Internal Affairs Division) Trainer for Close Personal Protection and Police Tactical Survival Training.


2004 The International Law Enforcement Educators and Trainers Association. Certified as a police trainer and international member. ILEETA is an Internationally recognized organization for law enforcement trainers.


2006 Physical Security CCTV Specialist. Specialist in Covert Camera Operations and installations for police agencies and private sector security divisions. Design physical biometric security operations, including safe room technologies and CCTV Digital Video Recording Technology.

2010 The Investigative Training Institute. Director of Training for private investigation course studies. 20 Hour Certification State Course Classes and advanced surveillance and investigation police courses.

2011 NRA Certified Pistol Instructor First Steps and 8 Hour Basic Firearm Training Program

2012 AR-15 Police Rifle Tactical Training Course, Indiana

2013 Illinois Concealed Carry Firearm Instructor Certified by the State of Illinois.

"Avoidance and sustained preventative maintenance lessens the
burden of reactive tribulations."
John C. Frycek

Personal:

I am drug & chemical free, no civil/criminal history, well referenced, good health and mentally and consciously stable. I am a serious and passionate person when it comes to protection, security and investigations, however, I am a realist with a good sense of humor and I am not over-zealous. Pressure, time deadlines, stressful itineraries and high client exposure is my specialty. My presence and personality is adaptable to any lifestyle and confidentially is respected and enforced. I protect clients not only against physical harm issues, but also protect reputation and personal life issues as well. I investigate potential business affiliates, protect assets, pre-screen playmates, calm-down situations and perform many other protection aspects based upon my keen insight and due diligence abilities. I am down-to-earth without being egocentric, nor do I suffer from the "John Wayne Syndrome" or the "Chatty Patty" mannerism. Please note; that I am not to be recognized nor confused with the basically trained glorified security guard and /or the once-upon-a-time rogue ex-cop. I am, and remain---a professional.

There are fine Cigars and cheap Cigars, but there are no fine cheap
Cigars........Winston Churchill.

I can be personally reached at: 1- 847 544-1513. Jfrycek@yahoo.com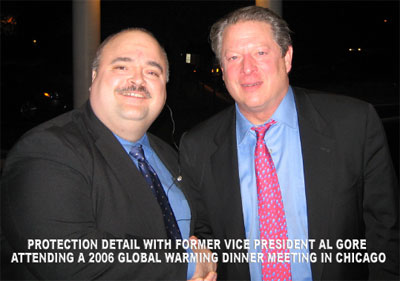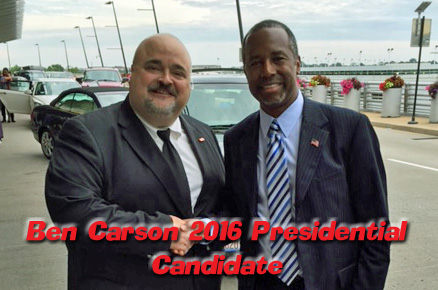 Protection Detail June 2015